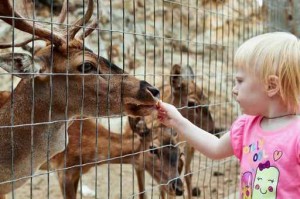 Some say that for a vineyard owner the most important task, more than tasting the vine and keeping the quality up to mark, is to handle the fencing that runs in proximity of the vineyard property.
Part of installing the T posts and the fencing is going through the process of buying everything as well.  Most vineyard owners go to the market without fully knowing what a T post is and what functions you should focus on when choosing one. Whether you have to fence your experimental yard or acres of vineyard, this can also happen when you are shopping online as well.
Let's start with the fencing options. Most of the vineyard owners buy low quality fencing. They are not aware whether it is the steel or wood fencing types that make the best fence. This wastes the owner's money and can lead to premature repairs. Part of purchasing the Vineyard fences is that you know the size of land that you are going to surround.
T Posts
Let's talk about what T posts really are. Vineyard T posts are specifically those which are considered most efficient posts for a vineyard, even though there are tons of other types of posts available. T posts are posts that can be planted vertically and are placed in such a way that there is equal distance between them. The number of posts you will need depends on the length of the vineyard that you have to work with. If you are shopping for T posts and other vineyard supplies for the first time then you might want to stick to steel or wood T posts. They have a longer life. You can also compare prices before setting on the final supplies for your vineyard. You might need T posts for making trellises or supporting grapevine.
Vineyard Fencing
Next comes the vineyard fencing, in vineyards many people believe that fencing is meant for decoration purposes. Paying attention to the different types of fences and the particular purpose they offer is just as important as the different types of fences are meant for keeping the vineyard safe from animals such as deer. When you are purchasing fences the first thing that you need to look into is what they are made of, we are talking about the style and shape of the fence. In the same way the shape and style of the fencing itself, matters a lot too.
You can buy all the tools and supplies such as T posts and fences from Cameron&Cameron. Check their online catalogue for the best quality products in online retail.